Transformation Begins with Relationships
MFNN builds mutual trust and respect among faith leaders through civic engagement, authentic relationships, and honest dialogue leading to resilient, compassionate, and flourishing communities — communities that are more interconnected and resilient to hate, violence, and polarization.
Founded by Pastor Bob Roberts Jr., Imam Mohamed Magid & Rabbi David Saperstein, MFNN coordinates grassroots movements with religious leaders across various faith traditions, while never sacrificing each faith tradition's unique theological identity. Working cooperatively, even in the midst of often irreconcilable theological differences, faith leaders mobilize their congregations to serve their communities in order to model the kind of society that all of us are trying to build – one where community, cooperation, and the common good are lived out.
ABOUT MFNN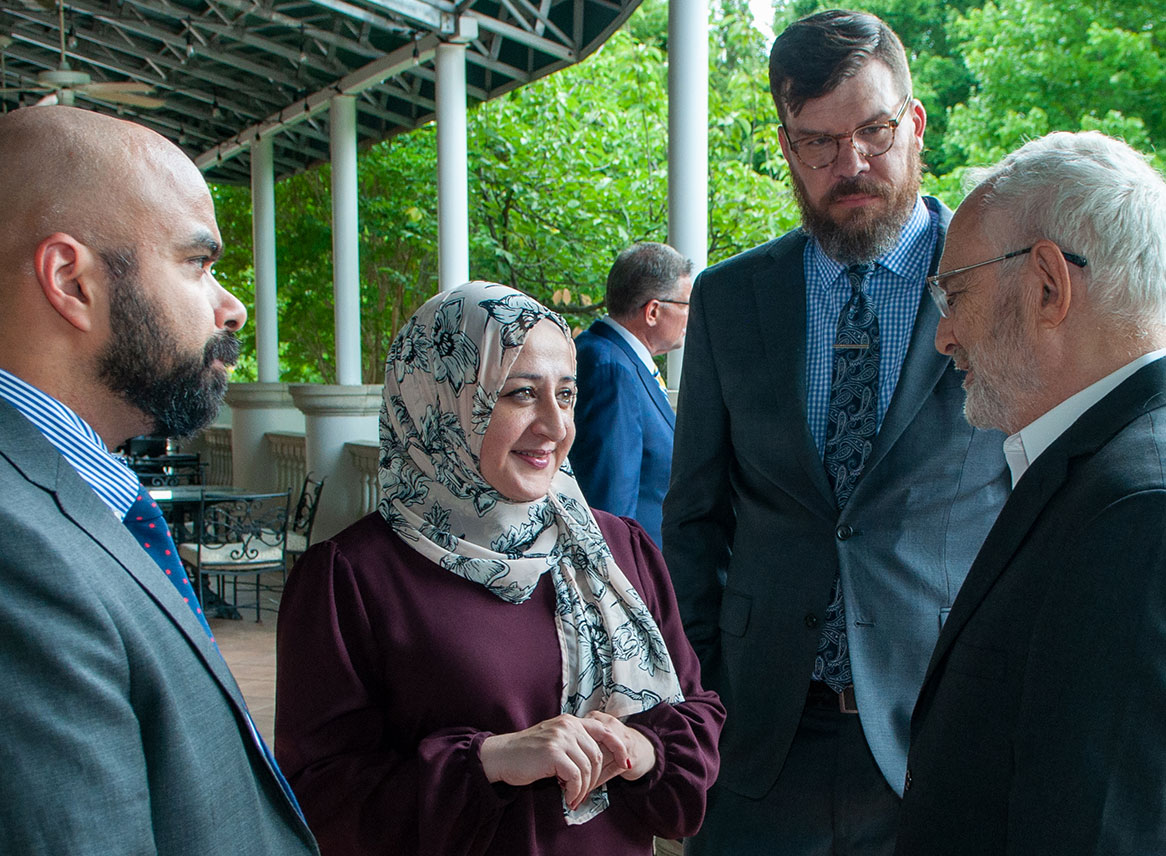 WHY MFNN?
Never before in history has there been such a diverse mixture of religions like we see today. But do we know how to get along well? We're building a new way of relating to one another and investing in the currency of relationships – mutual trust.
LEARN MORE
ABOUT US
We believe that when Pastors, Imams, Rabbis, and other religious leaders come together to learn from each other, they become models for their own faith communities. By way of example, they remove fear and increase understanding within their own tribe.
OUR APPROACH
WHAT'S THE DIFFERENCE?
Multi-Faith vs. Interfaith
LEARN MORE
FEATURED CASE STUDY: Sudan
BUILDING RESILIENT COMMUNITIES
We have partnered with organizations such as the Templeton Religion Trust, the Doha International Centre on Interfaith Dialogue, The Institute for Global Engagement, Forum for Promoting Peace in Muslim Societies, El-Hibri Foundation, and continue to partner with similar organizations to build relationships between clerics – that spreads to grassroots action – in order to bring down tensions and build flourishing communities.
PARTNER WITH US
Connect With Us
Are you interested in learning more? Or want to reach out to get connected in a city near you? Fill out this form and we will get you connected!